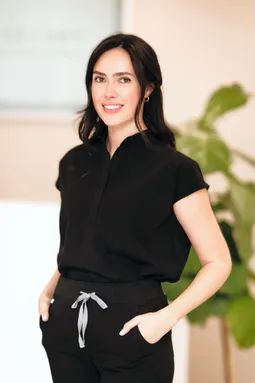 DR. INNA LAZAR
Dr. Inna Lazar is a leading expert on primary eye health and one of the country's most sought-after experts in the treatment of dry eye disease. She earned her Doctor of Optometry Degree from the Pennsylvania College of Optometry (Salus University) with a focus on advanced ocular surface disease and myopia management. Soon after, Dr. Lazar founded Greenwich Eye Care along with the Dry Eye Institute, a specialty practice that offers the most coveted, technologically-advanced drop-less treatments for dry eye.
Lazar was named one of "America's Best Eye Doctors'' by Newsweek in 2022 and featured in Fairfield County's Business Journal "40 Under 40 Best Doctors" in 2021. Lazar recently received an "Ambassador of Sight" award from the National Lions Team, a prestigious, international non-profit organization that aids people with eye care issues and eyeglass needs.
As a specialized eye care professional and KOL, Lazar uses her social platforms and the podcast (Transparent Show) she co-founded to educate her followers on unexpected, non-traditional eye health topics. She speaks openly about medical findings; the benefits and dangers of ingredients in many big-name brands; eye health as it relates to aesthetics in beauty, fashion, lifestyle, and much more. Dr. Lazar is a frequent public speaker, healthcare consultant, and advisor to major companies in the eye care industry. She can be found @dr.innalazar on Instagram and @eyeballdoc on TikTok.
---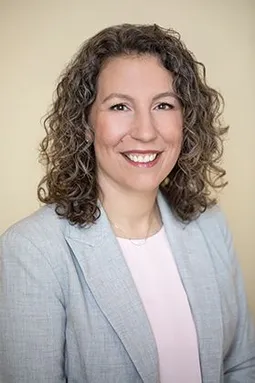 Dr. Sarah Lechanski
"Trust, care, and family are my values that I live both personally and professionally. It is important to me that my patients trust me and are cared for as if they are my family members. I take the time to listen to each patient's needs and lifestyle in order to personalize their treatment plan and ensure high quality and efficient eye care."
Dr. Sarah Lechanski is an optometrist with over a decade of experience. She focuses on total family eye care including comprehensive eye examinations for ages 4 and up, medical eye care, diagnosis and treatment of ocular disease, emergency eye care to include eye infections and foreign bodies, contact lens fittings, LASIK consultations and surgical co-management.
Dr. Lechanski earned her doctorate from The Pennsylvania College of Optometry at Salus University. She received her Bachelor of Science in Biology from Niagara University, where she graduated cum laude. Prior to moving to Fairfield County, Dr. Lechanski was an FDA clinical sub investigator for the treatment of presbyopia. She has volunteered her time and expertise to provide eye care in Guatemala and continues to look for ways to serve the eye care needs of the community.
Dr. Lechanski is no stranger to cold winters as she grew up in Buffalo, NY. She has enjoyed the palm trees while living in Tampa, FL, endured the Windy City of Chicago, and has planted roots in Connecticut with her husband and two children. Dr. Lechanski enjoys reading, baking, and spending time outdoors. She looks forward to welcoming her patients to this new location.
---
Amanda Bauersfeld
Practice Manager
Amanda was born and raised in New Canaan, and grew up playing soccer, lacrosse, snowboarding, and riding horses competitively. She graduated in 2020 from the University of Vermont, where she obtained a Bachelor of Arts in Sociology with a Crime and Criminal Justice concentration. After graduating in the beginning of the Covid-19 Pandemic, she had a strong desire to help in the healthcare field.
Amanda is an avid coffee lover, and loves playing with her three dogs, cooking and spending time with her friends. Amanda is a dual-citizen in the United States and Italy, and loves to travel when she has the opportunity.